What we do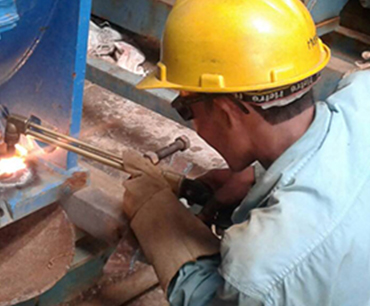 Construction Industry plays a vital role in the development of economy. Catering to the needs of this very core of economy is Harji Engineering Works Private Limited, an all wings professionally managed Engineering Construction Company registered on 27th December 1982 at New Delhi.
We provide engineering construction services in the execution of projects of varied nature which recognize the value of a partner who works diligently and creatively to find for the client the accessibility and support of a local firm with the strength, stability and resources of a national corporation. We deliver services in a number of ways, each dependent upon the needs and expertise of its client. Regardless of the type of service provided, client can be sure of the quality and professionalism of our staff. With extensive in-house resource we deliver pre-construction consultation to our client for turn-key solutions or assuming responsibility of construction and maintenance of a clients facility.
Oil & Gas
Oil Refineries work.
Heavy Vessels work.
Fabrication and Erection of Tanks in various capacities.
Horton Spheres work.
Heaters and Heat Exchangers Erection works.
Pumping System and Pump House works.
Fire Fighting systems work.
Petroleum & Energy
Playing a vital role in developing the economy of the country, construction industry sits at the very core of this subject, where we provide engineering construction services in execution of projects of varied nature.
Quality being the centre point of all the activities in varied areas, we work towards a complete satisfaction of our clients through professional approach.